£12
A3 (11.7 x 16.5 inches) Art Print (full-colour printing on 250gsm, premium Giraffe Fleck paper)
'WATERMELON'
This poster is from the 2016 show 'Forgives', in which I lay into the quote 'Life Is About The Journey, Not The Destination' as seen on a poster at a friend's house. Towards the end of the show, I rewrite this to be about watermelon, in relation to another routine about cherries. This sparked an on-going rage towards prints featuring inspirational phrases that led to the creation of this store 4 years later. The poster appears at the very end of the recorded Soho Theatre special, available on Amazon Prime.
This poster was designed by Jack Walker.
PLEASE NOTE – (AS OF DEC 15) WE ARE NOW CLOSED FOR PRE-CHRISTMAS ORDERS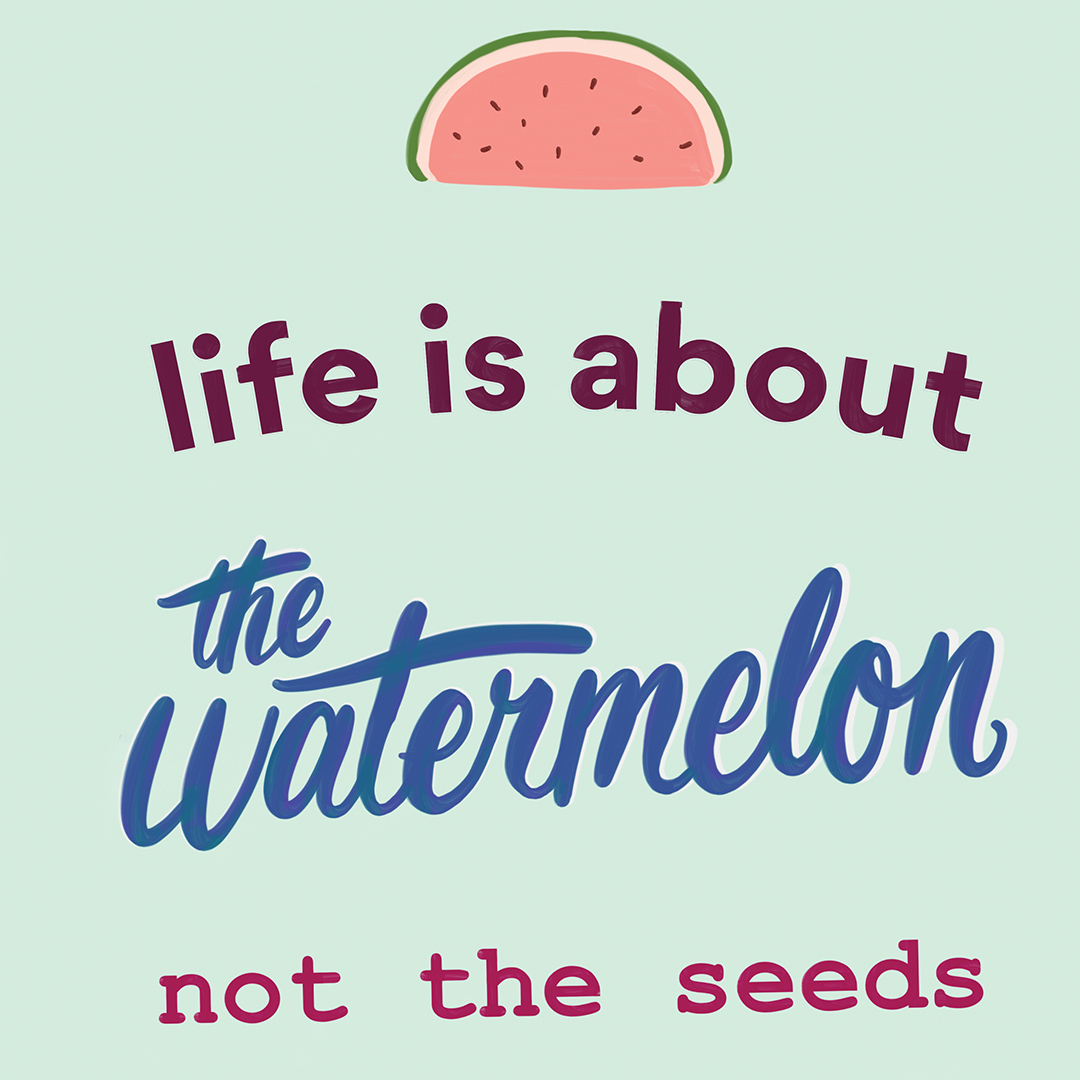 'Watermelon' Art Print