A very-limited edition art enamel pin badge, featuring Simon Munnery's painting of one of his most iconic jokes. Here, venn diagrams are explained better than anyone else has ever managed.
These enamel, painted, pin badges are hand-made in Brighton, and measure 38mm x 29mm.
For UK orders, badges will be shipped out to you just in time for Christmas.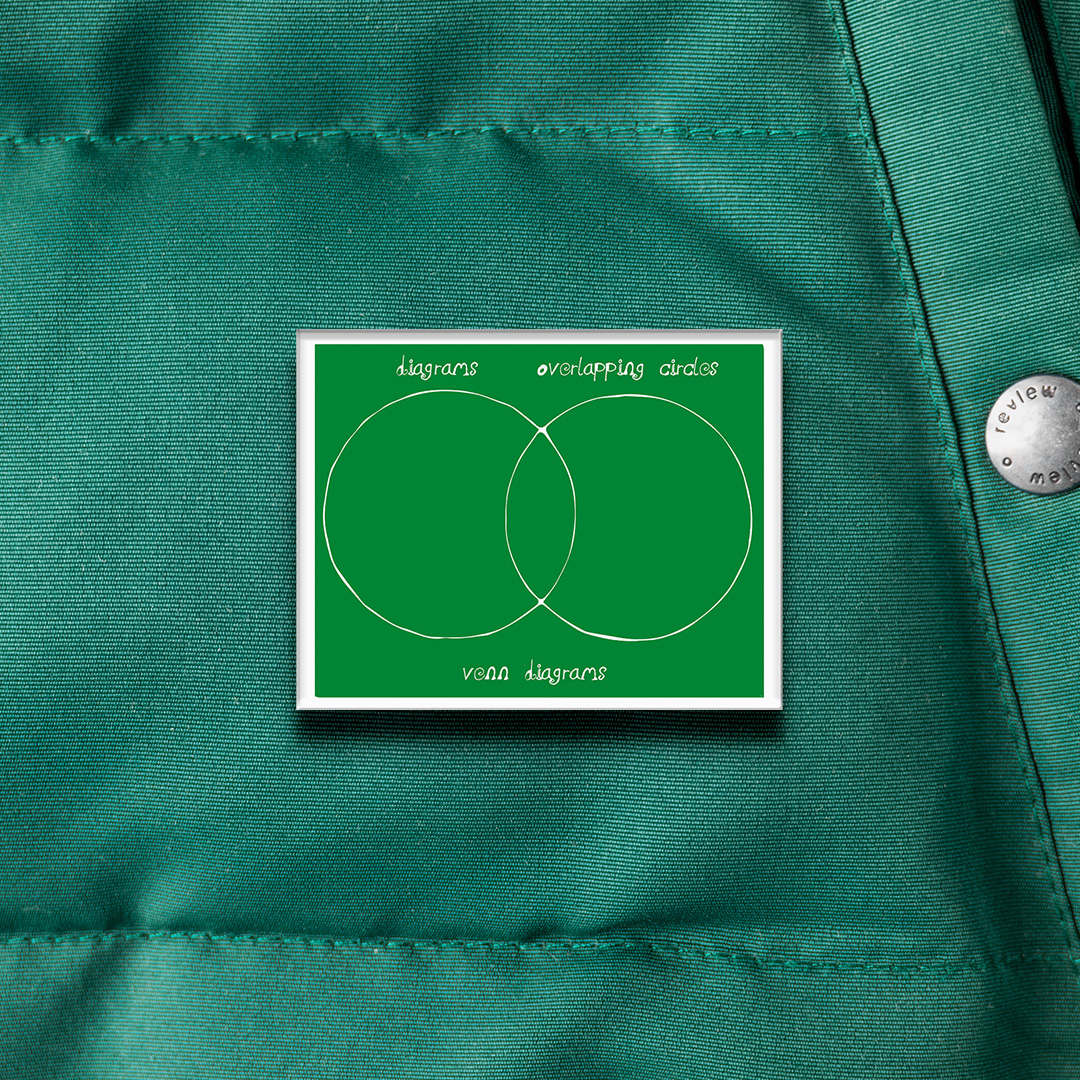 Simon Munnery Venn Diagram Badge